Simple solutions for complex challenges
With over 10 years of experience, we at Quintero Solutions provide end-to-endsoftware development services to industry-leading clients. Our comprehensive suite of scalable, high-impact web, mobile and custom software solutions help you solve complex business challenges, while improving efficiency and driving innovation and growth. Our customized solutions align people, processes and systems, and are designed to optimize your business performance at all steps.
Powerful solutions delivered with optimal end-user experience
High performance. High quality
While adhering to the fixed timeline of product development, we also ensure no quality standard is neglected. We strongly believe in the ideology - Only the best will do. This drives us to look for the scope of continuous improvement in our coding practices and development standards. While taking up the project from you, we do understand that you expect the best hands to work on it. This is taken care of by the rigorous recruitment process we administer to hire only the most brilliant minds with a steady technical background.
Swift. Secure. Scalable
The choice of the technology stack is done in such a way that it easily facilitates rapid application development. We focus on fast and flexible frameworks like Ruby on Rails, React Native, Angular JS and many of the best development frameworks. The product's sustainability is kept in mind while figuring out the optimum solution. We also engage in technical communities through our internal platforms where we share various open-source projects.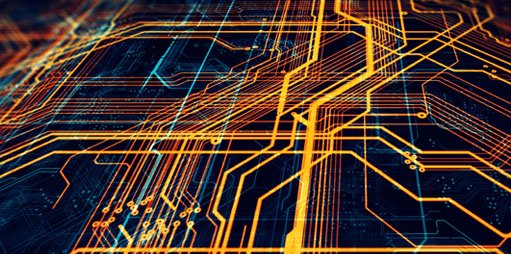 Mobility and Speed Go Hand-in-Hand
Mobile applications have a huge base of diverse end-users. This raises the need for cost-efficient yet quick deliverables. Along with flexibility, the user experience plays a vital role in the app development process. Hence, we stress on developing Progressive Web Apps that can be easily shared through AppStore and Google Play Store without getting into a lot of investment. Nevertheless, we do create native solutions, if required.
The Quintero Advantage – Agile Management
Increased productivity and value with Agile Approach
Our style of working is based on the modern Agile Product Management Approach. Why? The agile approach gives maximum credit to customer satisfaction. How? The team works on the project in short 'sprints' of time and after each sprint, the latest version of the product is released. So if you are not happy with any part of the version delivered, we work on it and include your feedback in the next iteration.
Transparency. Inspection. Adaptation.
These three principles lay the foundation of the SCRUM agile approach we follow. We look forward to communication and trust throughout the project management process, to ensure a healthy business relationship with our clients. We take collective responsibility for the end product and its usability. While managing iterative and incremental routines, we make sure our turnaround times are the least possible. Maintaining close contact with the owners makes the project management smooth and worthwhile.
Professionalism With Modernity
We love using technology and its wonders to provide the best experience for our clients as well as the best products possible. Just as the final product is important, the entire process of agile management is also vital. For the faster detection of issues, rapid deployment of solutions and optimal project control, we use reliable and professional tools like Slack and Jira. We welcome our clients to join us and maintain contact with the team members through these tools to keep everyone up-to-date about product development. Compliant practices are used with a lean strategy for the best results.