Get A Free Website Audit
Want To Drive More Organic Traffic And Leads? Call Us Now Explore the Hidden Potential Of Your Website.
Best Social Media Marketing Company in Delhi, India (SMO Services)
Social Media Marketing is the best and easiest way to reach your targeted audience and begin a two-way conversation. Quintero Solutions, a top social media marketing company in Delhi, India has all the required expertise, skills, and awareness to producing the right SMO strategy and helping clients by providing the best Social Media Marketing services. Social media marketing is a key component of digital marketing services. We offer SMO services such as Facebook, Instagram, Twitter, Linkedin, and Pinterest for small businesses to big businesses. As a leading Social Media Marketing Agency in India, we use relevant SMO services to help businesses create the best visibility on all social media platforms.
Our Social Media Marketing strategies are well tested and proven on different platforms to stay viral on social media. If you are thinking about why SMO service is important for your business, because more than 2 billion people are using social media worldwide, your customers are already there. And these users spend an average of 2 hours and 30 minutes on social channels every single day. So you need social media marketing for your business as it is a crucial part of your brand's marketing strategy.
How Can Quintero Solutions Help You Grow Your Business through Social Media Marketing?
Almost the whole world has moved to their mobile phones. Quintero Solutions knows that your "BRAND SHOULD BE WHERE YOUR AUDIENCES ARE". Our SMM posts and campaigns are customized as per the target user and country to get more engagement. Our expert SMO services bring your brand directly in communication with your audiences to create/increase followers who will convert into leads. Our SMO team can help you to ensure effective SMO strategies properly to get your brand seen. With our result-oriented SMO and SEO services we now pose our company as the best social media marketing Services Company in Delhi, India.
What Smart Ways We Use Social Media to Grow Your Business
Start with a plan
Set social media goals and objectives
Research the competition
Conduct a social media audit
Increase Leads
Improve Search Engine Ranking
Drive Quality Traffic
Keep an Eye on Competitors
Develop Trust with Customers
Create Brand Recognition
Expand your audience
Establish Your Brand as a Topical Authority
Maximize Conversions
Add a Strong CTA
Organize Contest, Giveaways, or Offer Discounts
What is our Social Media Marketing service Method?
Quintero Solutions doesn't believe in false commitment! We do what we promise and we promise what we will deliver! As the top social media marketing company in Delhi, India we offer low-cost social media marketing packages that will gain positive results. It does not matter from where you are offering your services or selling products, in India or outside, our experienced SMO team professionals will help you gain an active and encouraging presence across social media platforms.
Create Robust Social Media Strategies
We create and design robust SMO strategies for social media platforms focused on your exact business needs and marketing objectives.
Create Engaging Content
After planning SMO strategies, our SMO team develops cooperative, engaging, attractive, and crisp content to help you build a relationship with your target customers.
Promote Conversations
We not only create content and also know how to increase your conversations, community by connecting with the audience and building relationships.
Content Amplification
Our team uses the best SMO strategic techniques for content amplification to promote your post promote your posts through native social media advertising platforms.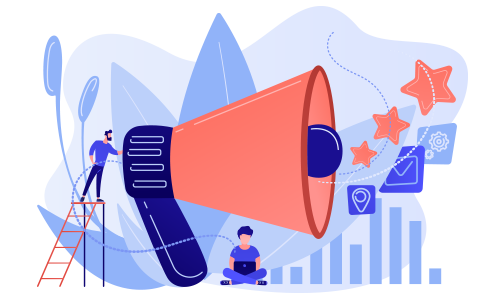 Performance Measure
We track regularly the overall performance such as engagement, impressions, clicks and reach, the share of voice, referrals and conversions, and response rate and time.
We Keep It Simple & Effective
We know how to create an effective plan for your business that simply aligns with business objectives.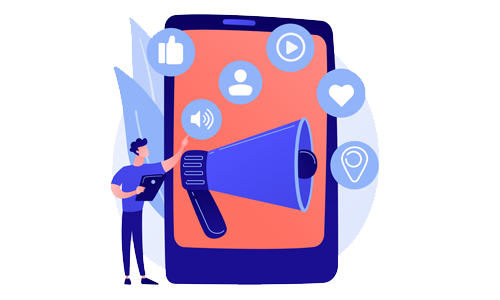 What Makes Quintero Solutions Best Social Media Marketing Company in India
With many years of marketing experience, Quintero Solutions focuses on formulating actual and result-driven social media marketing strategies and campaigns for clients worldwide. We have skilled SMO teams with proven SMO methodologies for serving projects of all sizes and difficulties. We help you to gain real customers and an active presence on all social media platforms. We as a trusted social media marketing company in India ensure you offer 100% client satisfaction services. Some top reasons why hire us as the Best SMO company in India are:
Professional SMO Team with many years of experience who delivering results
Customized solutions that are modified to fit client goals and objectives
Deep understanding of customer patterns, behavior, and trends within the social networks
Combined approach that is technology and analytics-driven
In-house content writers to guarantee usage of the most ideal content
Fully Transparency- We work for the client fully accountable, always open to discussion.
Think outside the box- We use true formulas that have generated success.
100% performance-based
Frequently Asked Questions
The most used social media marketing types areas: Facebook Advertising, Instagram Advertising, Twitter Advertising, Pinterest Advertising, LinkedIn Advertising, Snapchat Advertising, etc.
Social media plays a vital role in the success of any company's digital marketing strategy. Today, social media needs an advanced set of skills whereby brands need to fully recognize the needs of their audience. Some major social media marketing strategies are like 1. Create a personalized experience for your customers, 2. Create an efficient content marketing strategy, 3. Create a community for your audience, establish a social media budget, Run cross-channel campaigns, Drive traffic to your website, Provide social customer service, Listen to conversations about your brand, etc.
Social media marketing company offers all types social media marketing services including social media publishing, social media audit, competitor analysis, social engagement, create social media policy, create social profiles, social customer support, social media campaigns, Increase Website Traffic, Boost Conversion Rates, Personalize the Customer Experience, Build Your Brand, Cost-effective, Time-effective, Better Customer Insights, Better Search Engine Rankings and many more.
A business may need to pay $4000 to $6000 per month on social media management which includes marketing and advertising on 1 or more social platforms. But this cost may vary from one social media marketing agency to another agency. But you should choose the affordable cost without compromising the quality and result-oriented SMO services. If you want to know about our Quintero Solutions social media marketing service packages, please free to contact us at
98186 20513
or mail us at:
info@quinterocorp.com
for a social media marketing package quotation.
Social media optimization increasing your brand or product awareness. It ensures a strong presence on the web for your business. It helps also helps in branding, improving brand visibility and recall. Social Media Optimization (SMO) is a great source for traffic generation. Now social media is increasingly used for lead generation. SMO also improves ranking on the search engines. Social media optimization is an excellent marketing method to get your brand out there to be directly engaged by users.
Social media marketing (SMM) is content-based marketing, it takes your content exterior your website, enabling a broad audience to view it. Where Social media marketing (SMO) is the changes made in content to promote so that the social media performance of the content increases. Social Media Optimization (SMO) is just like online marketing Search Engine Optimization (SEO). Although Social Media Marketing and Social Media Optimization work together they are two different processes even they have one goal i.e. to promote your brand/product/service.
There are many ways to you optimize social media presence, find some effective SMO strategy to grow their social media presence right away.
Set SMART Goals
Identify Your Audience
Be Human
Choose the Right Keywords
Seek Relationships, Not Just Followers
Automate the Right Way
Optimize Your Accounts for Engagement
There are many easy ways to optimize your social media posts such as:
Add images and videos to your social media posts
Optimize your social media profiles
Do social media keyword research
Optimize your posts with hashtags
Post at the right times
Republish evergreen content for max reach
Embrace location tagging
What social media sites do we promote?
We do optimize and marketing all social media platforms and our social media marketing company takes care of your social presence across all important sites. The popular platforms include: